Welcome to Rotary Club Of Maroondah. I am the Web Bot for this great site. My name is "Charity" I am located on the bottom right of the screen. Click on me to get information or get me to contact you. I love to help and make navigation easier.  Thanks for visiting and hopefully becoming a Rotary Friend or Partner,
We love parttime volunteers / fulltime or just a few hours a month. If you can see yourself helping the community and cannot commit, we are very flexible and appreciative of any assistance. Go to the right side of the page and you can click on opportunities that suit you.
MAROONDAH ROTARY - CHRISTMAS TRAILER RAFFLE 2023
Your ticket purchase helps us make a huge difference in your community!
Three great prizes to win:
1st Prize = Trailer (with cage) valued at $1500 plus $2000 worth of gift cards* of your choice.

2nd Prize = $1000 worth of gift cards* of your choice, and

3rd prize = $500 worth of gift cards* of your choice too.
Click Below to Enter:

About
Join us for the final Rotary District 9810 Conference to be held in Warrnambool on 22- 24 March 2024 for an inspiring and engaging experience focusing on Mental Health via the theme 'Mind Matters'
To book multiple events in the one booking: once you have selected your first event choice and completed the booking related questions you will be taken to a 'Checkout' page where you can enter your banking details. Before you do this - look to your right on your screen where 'Your Cart' will appear listing the event/s you have selected. At the bottom of that list will be the option to 'buy more tickets'. If you click that option it will take you back to the main page where you can select another event to book. Continue to do this until all events have been booked. Alternatively you can book each event sparately.   
Dates
Friday 22 March 2024 - Sunday 24 March 2024 (UTC+10)
Location
Lighthouse Theatre
185 Timor Street, Warrnambool Vic 3280
---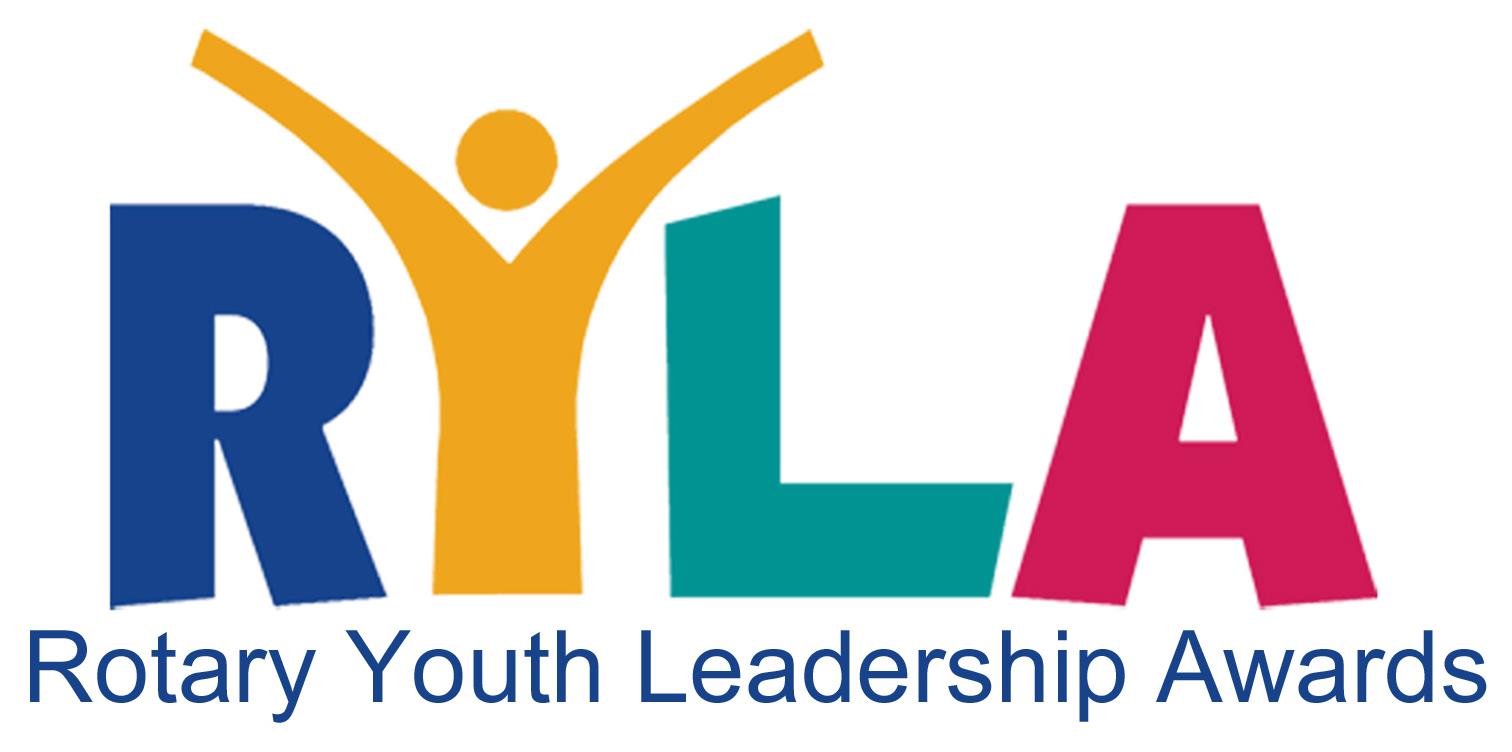 The Rotary Club Of Maroondah was founded  50 years ago as the Rotary Club of Ringwood.
Rotary International is committed to ensuring diversity, equity, and inclusion (DEI) across the organisation. Originally, Rotary was a male dominated organisation whereas women are now not only welcome but currently make up equal numbers of our male members. They have and are continuing to hold significant roles in our Club including as club president.
     Since our Club was formed the district of Ringwood has grown significantly as has the community Rotary serves. Like local government, where Ringwood was amalgamated with other districts to form Maroondah City Council, we too felt, a name change would be fresh, exciting and represent new growth within our growing community.
The name of our Club changed in 15th November 2017 to the Rotary Club of Maroondah.  We will continue to partner with and support other Rotary Clubs and organisations across Maroondah.
Darrin Scott, President 2023 -2024,  Rotary Club of Maroondah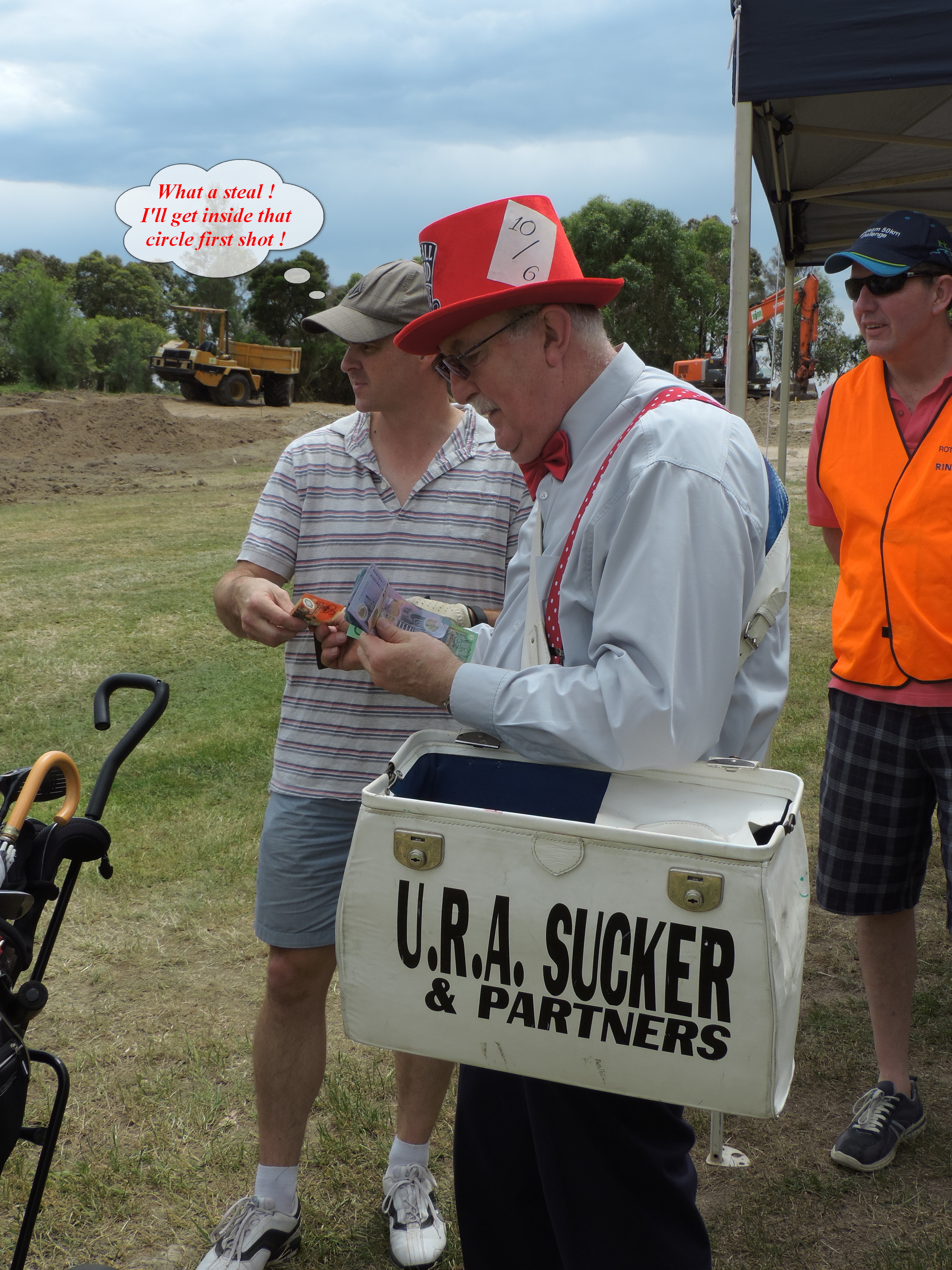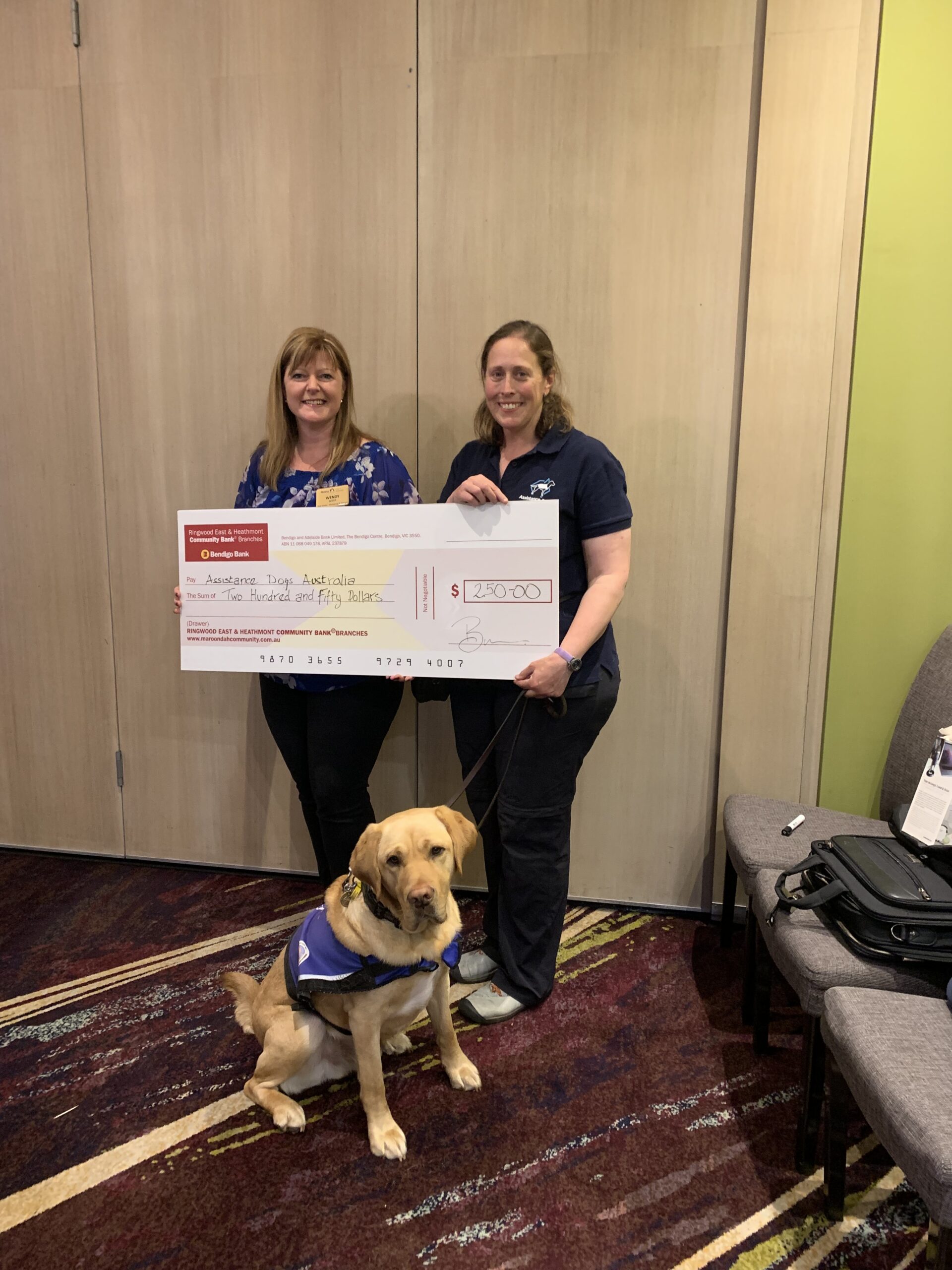 Meetings: - We have the ability to zoom in members as requested.
Days - 1st, 2nd and 3rd Wednesdays of each month.
Time: 6:00pm for 6:30pm Start - 8:00pm Finish
Venue: - Club Ringwood, corner Maroondah Highway & Oban Road, Ringwood.
Please contact: If you would like to join one of our meetings please contact Darrin on "044 990 3473" for any further details and if you will be attending in person or by Zoom link.

For Zoom link/Hybrid Meetings: Copy link below into top Web launch bar or click on Zoom Graphic. Wednesday Night 6- 6:30pm

https://tinyurl.com/3zfmu8jh
"There is no exercise better for the heart than reaching down and lifting people up."

John Holmes
What we do
Rotary members believe that we have a shared responsibility to take action on our world's most persistent issues. Our 46,000+ clubs work together to:
Promote peace
Fight disease
Provide clean water, sanitation, and hygiene
Save mothers and children
Support education
Grow local economies
Protect the environment
Solving real problems takes real commitment and vision. For more than 110 years, Rotary's people of action have used their passion, energy, and intelligence to take action on sustainable projects. From literacy and peace to water and health, we are always working to better our world, and we stay committed to the end.
Learn more about our structure and our foundation and our strategic vision. Get involved

Our mission
We provide service to others, promote integrity, and advance world understanding, goodwill, and peace through our fellowship of business, professional, and community leaders.
Vision statement
Together, we see a world where people unite and take action to create lasting change — across the globe, in our communities, and in ourselves.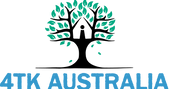 4TK - For The Kids - offers youth a safe and inclusive community space
by providing them with a place where they feel welcome to socialise, free to relax and comfortable enough to ask for help.
4TK is open to youth aged 13 to 25.We offer a range of programs, resources and qualified staff to create a welcoming space for our youth..
OUR VISION
Caring for and empowering disadvantaged and at risk youth.
OUR MISSION
To empower Victorian youth to become independent and live healthy lives where they are able to contribute to community.
We listen to our youth, believe in them and empower them.
OUR VALUES
Trust . Respect . Community . Inclusion . Purpose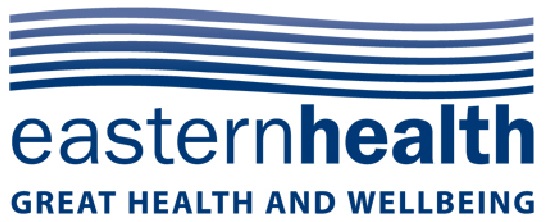 This event was an opportunity to support Eastern Health's Mental Health Services
to enhance female mental health and well being consumers experience.
Maroondah Rotary are very aware of the challenges that currently exist in our local community with mental health and see the necessity of promoting and supporting continued awareness.
With 200+ Attendees it made for a very successful night. Thanks to all our silent auction donators and our major sponsors.
Money will go towards some furnishings of the female Mental Health unit at Maroondah Hospital June 2024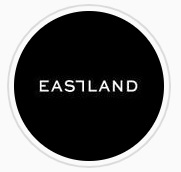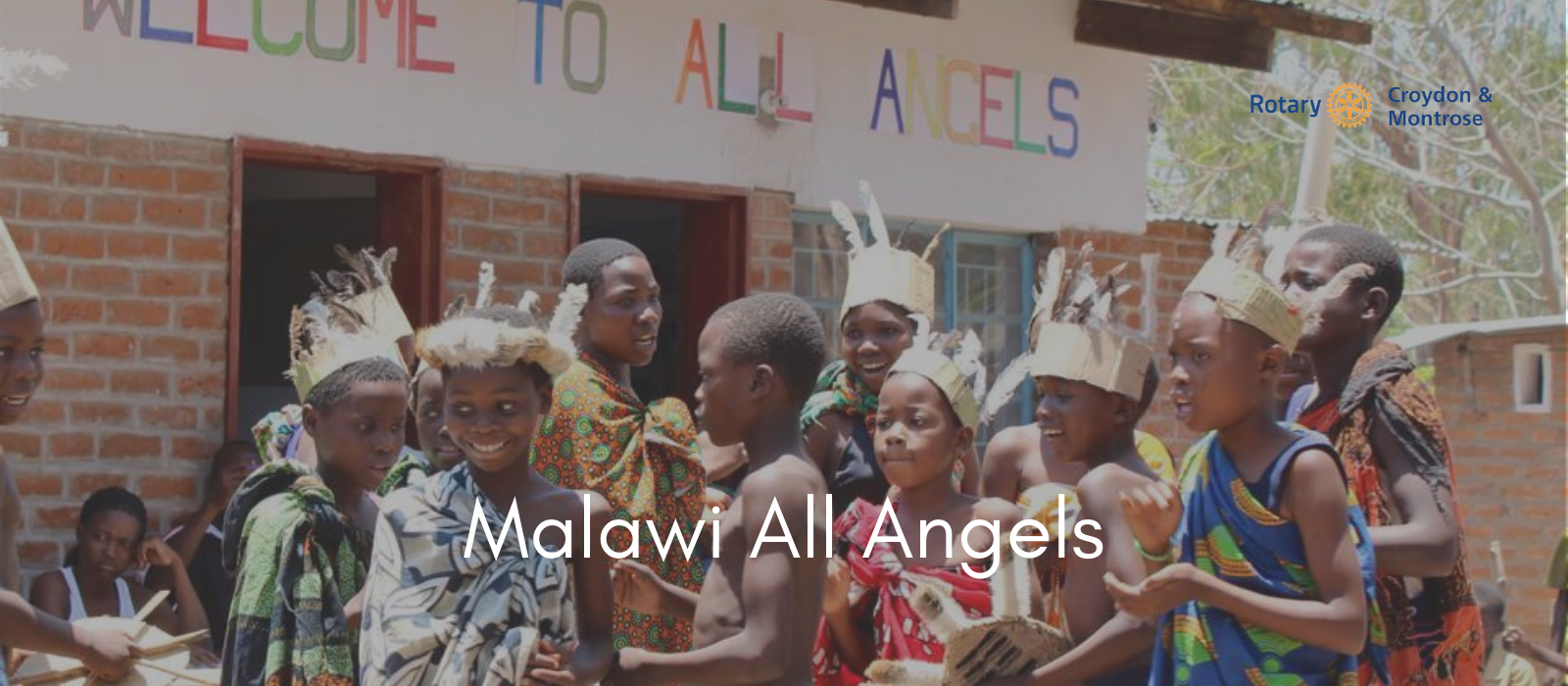 All Angels School Senga Bay, Malawi – Secondary School Sponsorships
Why are we doing this? All the international development experts say that things will improve in developing countries when girls are educated to at least the end of secondary school.
They will return to the villages and ensure their own children are educated and contribute to the improved well-being in the village.
Girls who complete high school: Understand more about health and nutrition Follow those principles in their own families Have fewer children Are healthier and can contribute more to their village.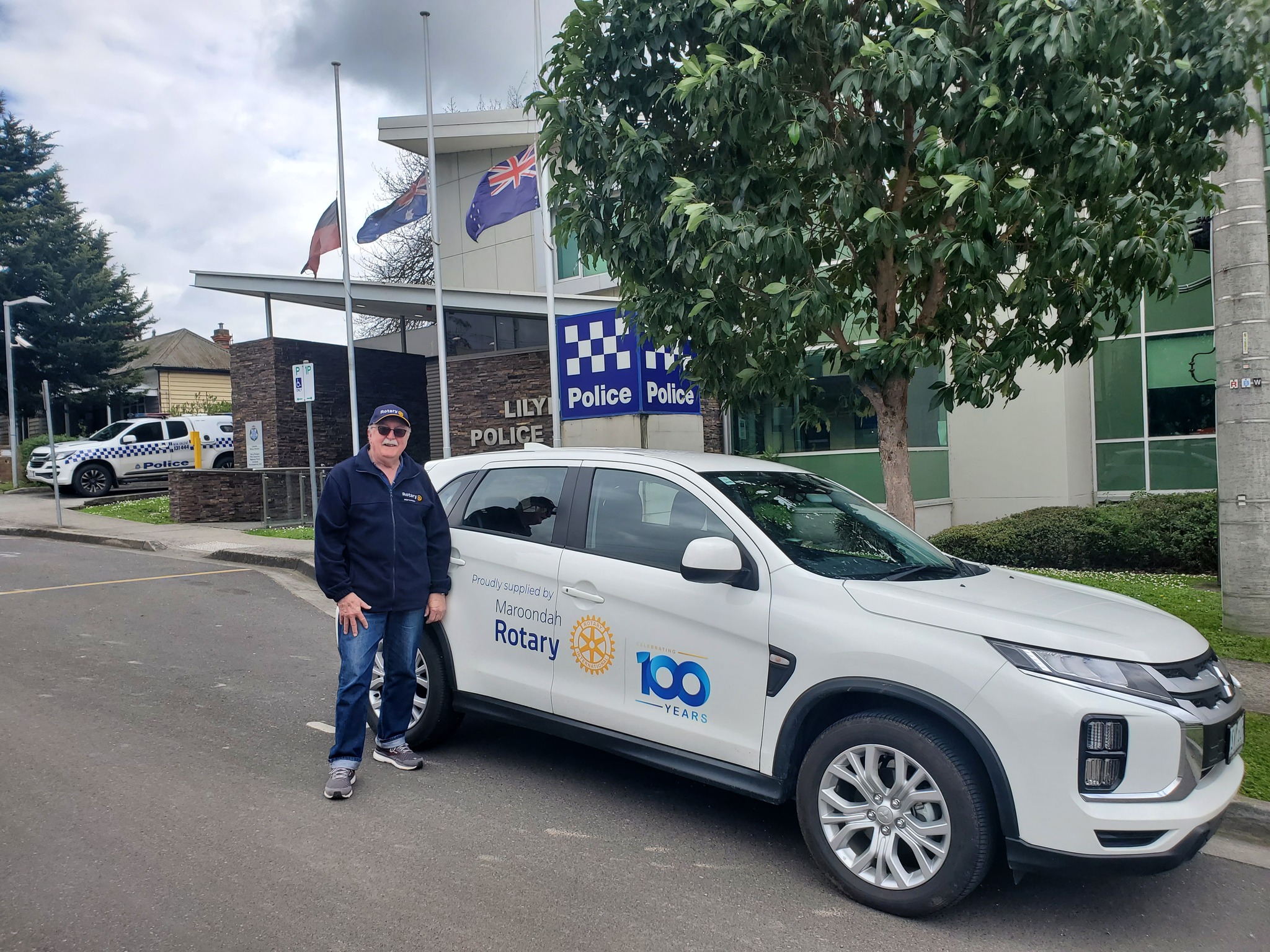 Community Policing Vehicle
The Rotary Club of Croydon & Montrose is proud to have an on-going arrangement with Victoria Police where the club provides a vehicle for the Community Policing activities in the Maroondah Region. This vehicle displays the Rotary Club of Maroondah emblem and is used by the Proactive Policing unit, Youth Resources officers and the Multicultural Liaison officers for work within the community.
Club sponsor, Lilydale Mitsubishi, continues to maintain and service the vehicle. The Proactive Policing unit is an integral part of our community as they engage with the public to learn of their concerns, seek and develop links within the local community, investigate and discover offences as well as reduce incidence and impact of crimes. Similarly, Youth Resources officers and Multicultural Liaison officers work alongside our communities to strengthen and facilitate communication to all members of our community.
Our club and community members immensely appreciate the officer's commitment as they allow us to move and live safely in the community.
THE HISTORY OF ROTARY

We've been making history and bringing our world closer together for over 100 years. The first Rotary club was started in Chicago, Illinois, USA, in 1905 by an attorney named Paul Harris. Harris wanted to bring together a group of professionals with different backgrounds and skills as a way to exchange ideas and form meaningful acquaintances. In August 1910, the 16 Rotary clubs then in the United States formed the National Association of Rotary Clubs, now Rotary International. In 1912, Rotary expanded to a few more countries, and less than a decade later, Rotary clubs had been
established in Africa, Asia, Central America, Europe, Oceania, and South America. Rotaract began as a Rotary youth program in 1968. In 2019, Rotaract clubs were elevated from a program to a distinct membership type. Today, there are more than 36,000 Rotary clubs and 10,000 Rotaract clubs, and they are in almost every country in the world. For more information about Rotary's history,
go to rotary.org/history
WHAT'S ROTARY?

Rotary is a global network of more than 1.4 million people of action in more than 46,000 clubs who share a passion for and commitment to enhancing communities and improving lives around the world. Rotary and Rotaract clubs exist in almost every country. Our members change lives locally and connect with other clubs to work on international projects that address today's most pressing challenges. They take action and make a difference, and it brings them personal rewards and lifelong friendships in the process.
HOW WE'RE STRUCTURED?

Rotary is made up of three parts: our clubs, Rotary International, and The Rotary Foundation. Rotary and Rotaract clubs belong to the global association Rotary International (RI). Rotary International supports its clubs worldwide by coordinating global programs and initiatives. The Rotary Foundation helps fund our humanitarian activities, from local service projects to global initiatives
CLUBS

The club is the most important component of Rotary's organizational structure. More than 36,000 Rotary clubs and 10,000 Rotaract clubs in more than 200 countries and geographical areas unite people to create lasting change in their communities, around the world, and in themselves. Rotaract clubs are like Rotary clubs but are primarily intended for university students and young professionals. Clubs are autonomous, so the member experience varies from club to club. But they all operate somewhat similarly. For example, all clubs have officers and committees that help them run smoothly. Each Rotary or Rotaract club is considered a member of Rotary International. Strong, well-run clubs enhance our members' experiences and deliver valuable service to our communities.
MEMBERS

There are approximately 1.2 million Rotary club members, or Rotarians, and more than 200,000 Rotaract club members, or Rotaractors, around the world. As a member, you have far greater potential to do good in your community than you did before you joined. You'll have the opportunity to make a difference in the lives of others by  contributing your expertise, skills, and talents as well as the privilege of working with other professionals and community leaders.
WHAT'S NEXT?
The key to getting the most out of your Rotary or Rotaract membership is to get involved in ways that suit your interests. The time and energy you invest will yield rich rewards. You can shape your club by talking with club leaders about your ideas, and as a member, you, too, are eligible to be a club leader. Over time, active members find that the connections they make through Rotary and Rotaract become lifelong friendships.